The ICFAI University, Sikkim has been established under Section 4 (2) of the Institute of Chartered Financial Analysts of India University, Sikkim Act 2004 (Act 9 of 2004) passed by Legislative Assembly of Sikkim. The University has been notified under Notification No.9/LD/2004 Dated, 15-10-2004.

University Grants Commission (UGC):
The University is empowered to award degrees under Section 22 of the UGC Act, 1956.
Bar Council of India (BCI):
The Bar Council of India has granted approval for offering 5-year BBA-LLB (Hons.), BA-LLB (Hons.), and 3 year LLB Programs at the University.
The University believes in creating and disseminating knowledge and skills in core and frontier areas through innovative educational programs, research, consulting and publishing, and developing a new cadre of citizens with a high level of competence and a deep sense of ethics and commitment to the code of professional conduct.

The Visitor of the University is H.E. The Governor of Sikkim. The University is administered as per the Act, Statutes, and Rules. The Board of Governors is headed by the Chancellor and has the Vice-Chancellor and others as members. The Board of Management is headed by the Vice-Chancellor. The Academic Council is responsible for all academic matters.
The University offers Graduate and Post Graduate Programs in Management, Information Technology, Law, Humanities & Social Sciences, and other areas.
Campus Infrastructure
The University is endowed with excellent facilities required for creating a congenial academic atmosphere. State-of-the-art infrastructure is available at the University to meet the requirements of the programs conducted.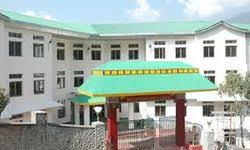 The University campus is spread on a land area of 23.47783 acres in two locations and the main campus in Gangtok spread over in an area of 6.54383 acres with all modern facilities. The entire campus is wi-fi enabled. The classrooms are well-equipped with the latest audio-visual equipment, LCD projector, etc. Other facilities include the English language lab, IT lab, and auditorium. The campus is also well equipped with a fire-fighting system, water harvesting, and modern filtration system.
Vision
To be a top-ranking private university of choice for students, staff and corporates, recognized for excellence in Higher Education and Research specially relevant to social needs.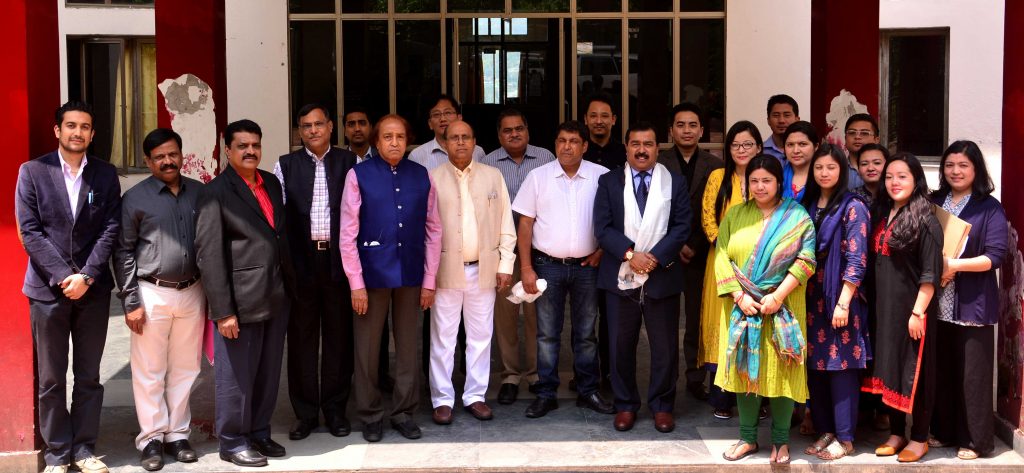 Mission
The mission of the University is to offer world class, innovative, career- oriented professional post graduate and undergraduate programs through inclusive technology – aided pedagogies to equip students with the requisite professional and life skills as well as social sensitivity and high sense of ethics. The University strives to create an intellectually stimulating environment for Research, particularly into areas bearing on the socio- economic and cultural development of the state and the nation.
Contacts
Landline Number: 03592-284555/03592-284666

Our Location: Ranka Road, Lower Sichey, Gangtok,

Sikkim – 737101.

Email: info@iusikkim.edu.in